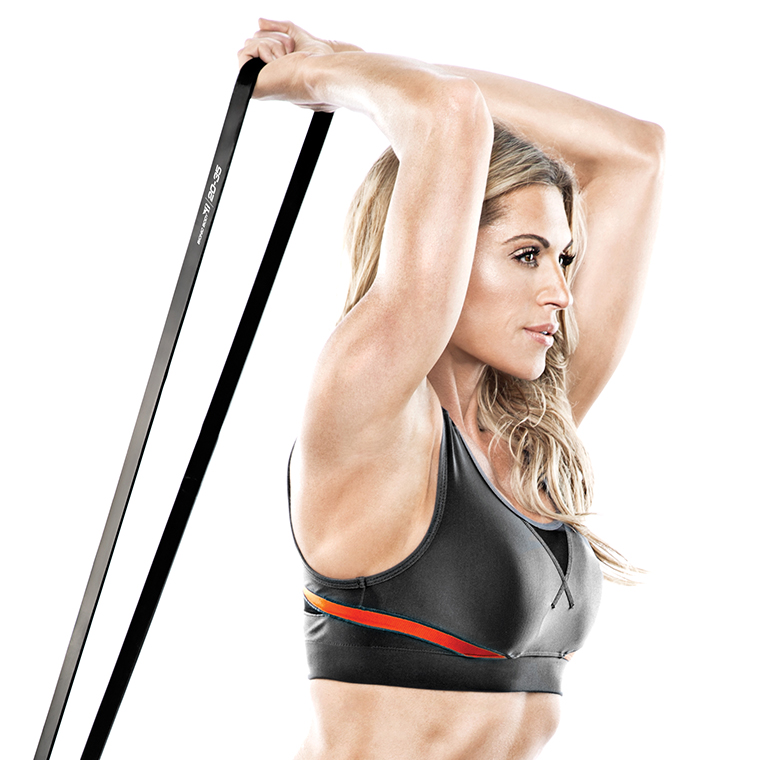 Resistance bands offer a great new way to tone and strengthen your muscles. Whether you are just getting into fitness or are in search of a new workout method, resistance training could be exactly what you need. Here are seven benefits of resistance bands that you won't be able to resist (no pun intended):
Customizable: One of the greatest things about resistance bands is that they can adapt to the needs and fitness level of any user. Resistance bands come in a variety of different resistance levels and you can even combine multiple bands for a greater challenge.
Full body workout: With the right combination of resistance band exercises you can train every muscle group in your body. Not only that; these powerful accessories work your stabilizer muscles with each movement, causing your body to engage multiple muscles at once.
Compact: With the right resistance band setup, there is no need for a gym membership or bulky home gym equipment. These fitness accessories allow you to easily transform any room into your own home gym whenever you want. When you're done training, simply hang up the bands on a hook or coil them up and stash them in a drawer.
Portable: Due to their lightweight design, you are able to take resistance bands with you wherever you go. No more worrying about missing a workout when you are traveling; there are plenty of resistance workouts that can be performed in a hotel room or outdoors.
Great addition to other workouts: Your muscles are going to adapt to any exercise routine over time so adding something new, such as resistance band exercises, will ensure that you are training your body to its full potential. Try performing some resistance band movements after a free weight session for an invigorating strength training routine.
Safe: Resistance training workouts are all low-impact, meaning they are easy on your joints. Not only are the workouts themselves incredibly safe, but the increased stabilizing effects from them will help to prevent pain and injuries in future workouts and physical activities.
Cost-effective: To top it all off, resistance bands are extremely affordable for how effective they are. A Bionic Body Super Band can be purchased for as low as $19.99 through bionicbodygear.com. For even more resistance training possibilities, check out Bionic Body Resistance Tubes and accessories, all of which can be ordered directly at an affordable price.